Settings
> User Guide: Get Started · Encrypt · Decrypt · Keys · Confidants · Notifications · Settings · Agent 101 · Collaborator 101
---
If necessary you can customize your network connection settings.
The default setting is the "System" proxy settings and should be appropriate for most users.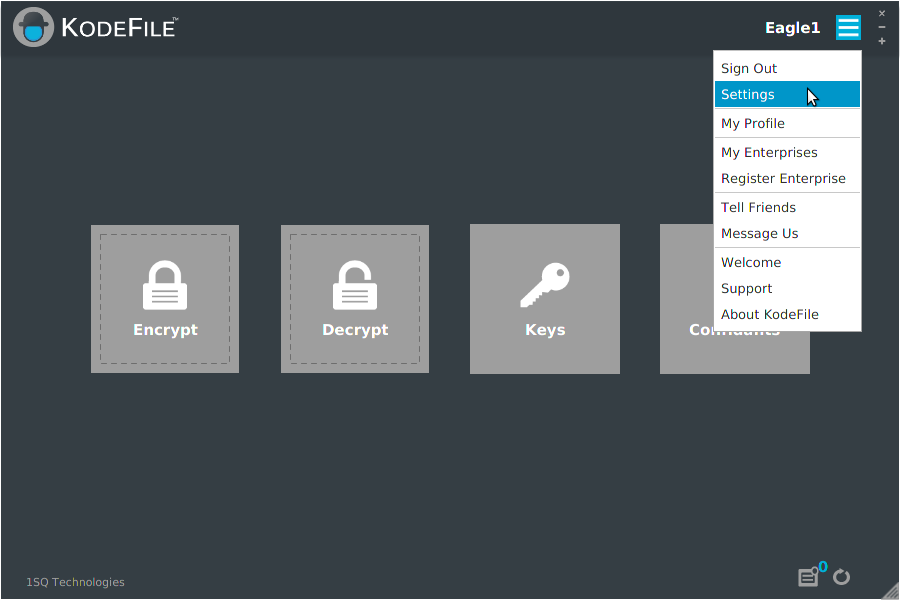 Contact your network administrator regarding your custom proxy settings and enter them manually.
Note: Any changes to the proxy settings will require you to close and restart the application.