Agent 101
> User Guide: Get Started · Encrypt · Decrypt · Keys · Confidants · Notifications · Settings · Agent 101 · Collaborator 101
---
KodeFile Enterprises can invite any KodeFile personal member to be their Agent and encrypt their Enterprise's files.
---

Every Agent is a member of the Main-Circle and can be organized into Inner-Circles with membership and key restrictions.
When Agents encrypt files they must designate a Circle (Main-Circle or Inner-Circle) to be the Key Owner.
Circle keys are automatically available to its Circle membership. There is no need to share the keys with fellow Circle members.
---
Becoming an Agent of an Enterprise
You must register a personal KodeFile account before becoming an Agent.
When an Enterprise invites you to become their Agent, an Agent Invitation pop-up window will appear in your KodeFile app. Accept or Decline the invitation.
Your Agent KodeName is the Enterprise KodeName followed by a "." and your personal KodeName.   For example: 1SQ.Eagle1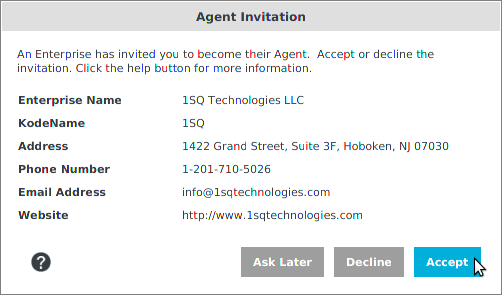 After accepting, click "My Enterprises" in the Main Menu to view the details of the Enterprise including its Agents and Inner-Circles.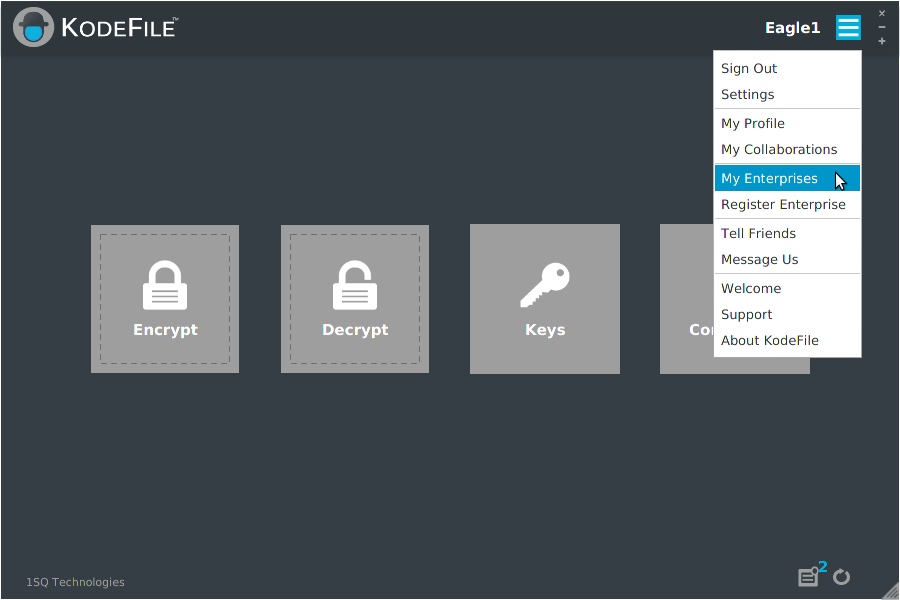 Review your Inner-Circle memberships (all Agents are members of the Main-Circle).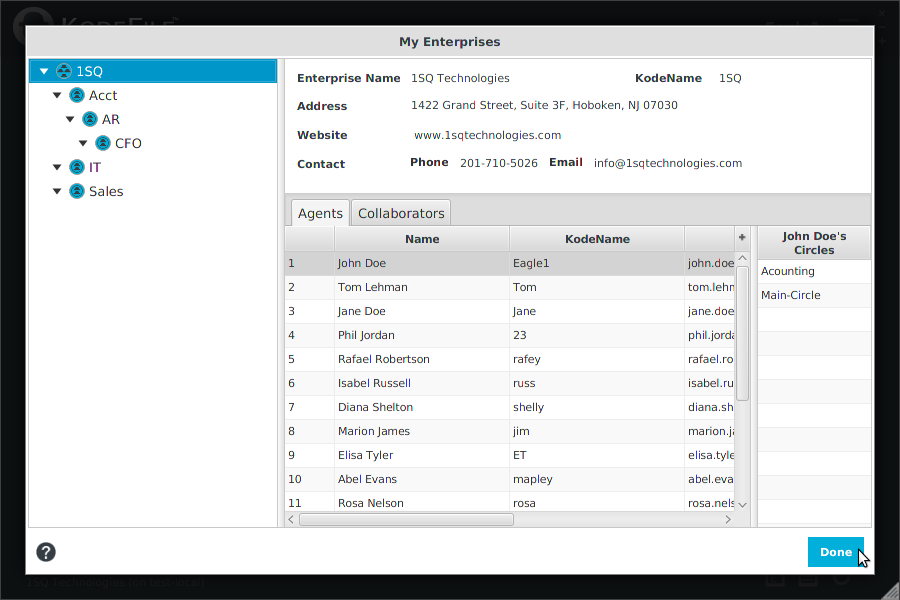 Request to join an Inner-Circle and track your requests in your Notifications.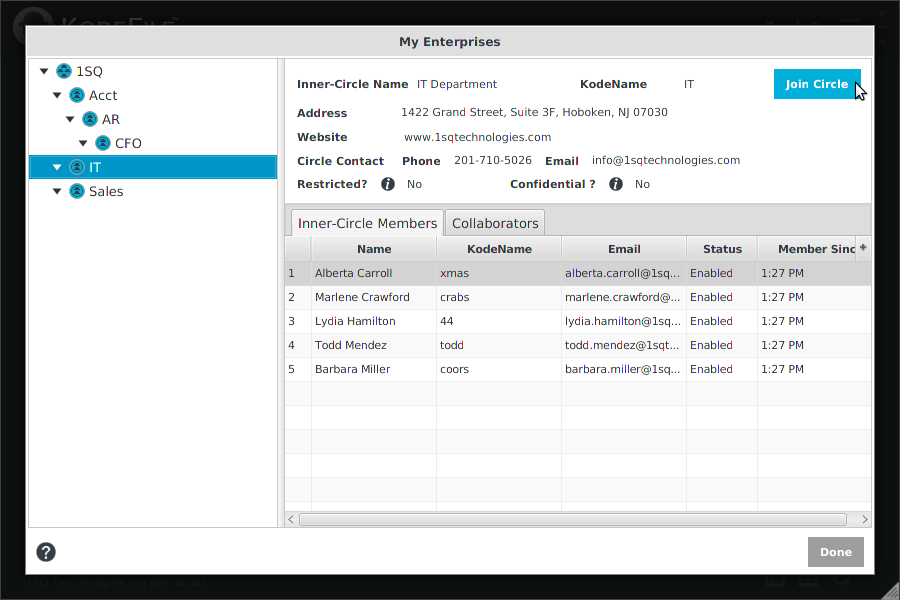 ---
Encrypt as an Agent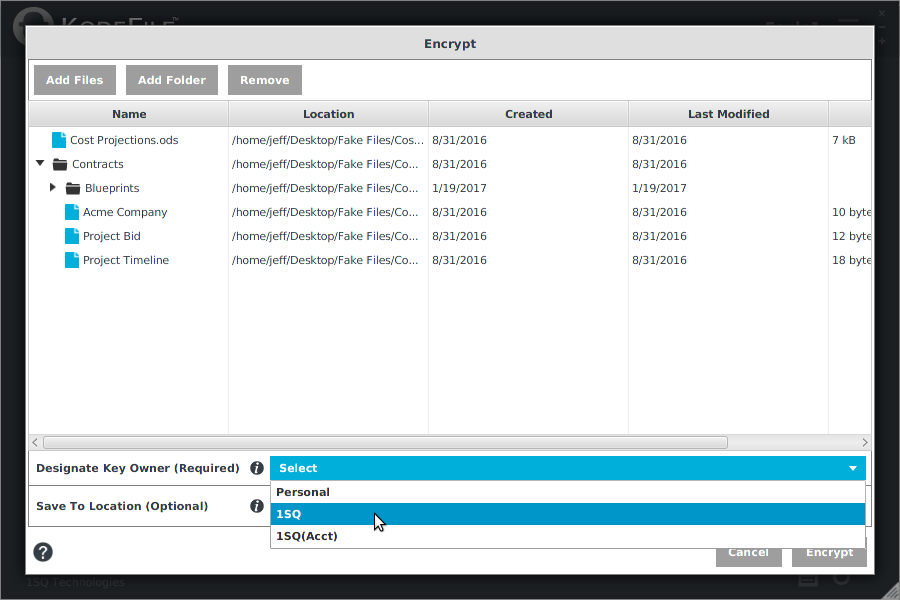 Once you become an Agent, any time you encrypt you are required to designate who owns the key (Key Owner) generated by KodeFile to encrypt the file.
Your Circle memberships appear in the "Key Owner" drop down list in the Encrypt window.
Select the desired Circle to be the Key Owner.
---
Decrypt as an Agent
You can decrypt any file using a key that is owned by a Circle of which you are a member.
You can decrypt any file for which the key has been shared with you, either individually as an Agent or as a Circle of which you are a member.
---
Share and Unshare Keys as an Agent
You can share or unshare keys for any file whose Key Owner is a Circle of which you are a member.
If a key is owned by a Restricted Inner-Circle, sharing keys with any party outside the Circle is prohibited and you will be prompted.
Any Circle member can share or unshare keys at any time.  The status of a key share is determined by the most recent submission.