Collaborator 101
> User Guide: Get Started · Encrypt · Decrypt · Keys · Confidants · Notifications · Settings · Agent 101 · Collaborator 101
---
KodeFile Enterprises can host Collaborators as guest members of an Inner-Circle with decrypt-only privileges.
---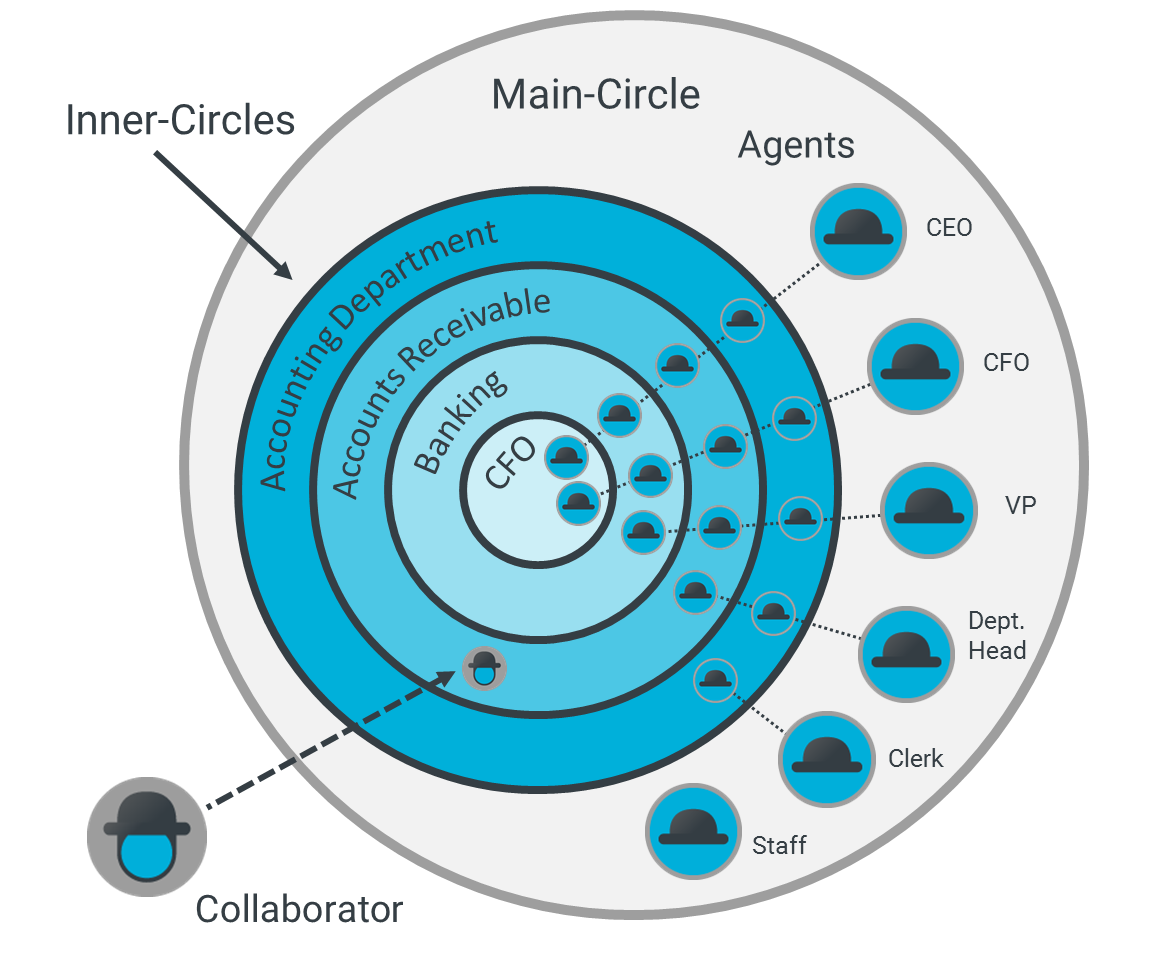 Collaborators can only use their Inner-Circle's keys to decrypt the corresponding files. Collaborators cannot encrypt files on behalf of the Inner-Circle, nor share its keys.
Collaborators have no Agent rights or access to Enterprise keys beyond their designated Inner-Circle.
Enterprises can add Personal Members, Enterprise Agents or entire Enterprise Circles (with all their Agents) to serve as Collaborators.
---
Becoming a Collaborator
When an Enterprise invites you to become their Collaborator, a Collaboration Request will appear in your Notifications. Accept or decline the collaboration.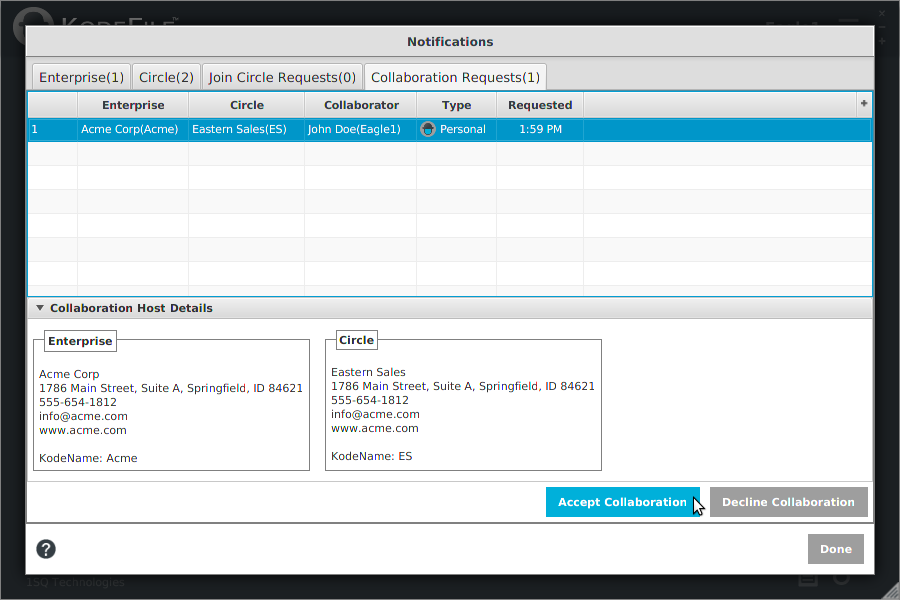 My Collaborations
To view the details of your collaborations, select "My Collaborations" from the Main Menu.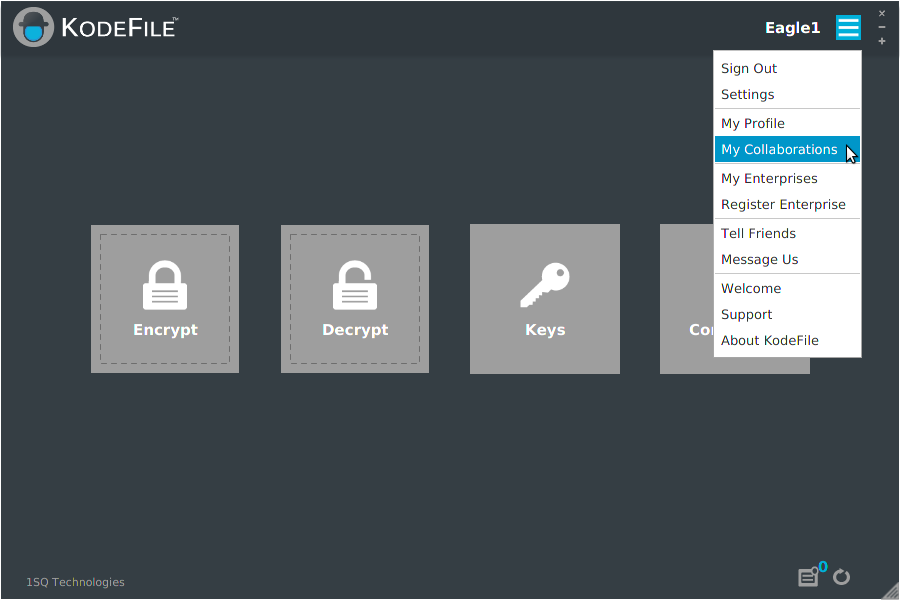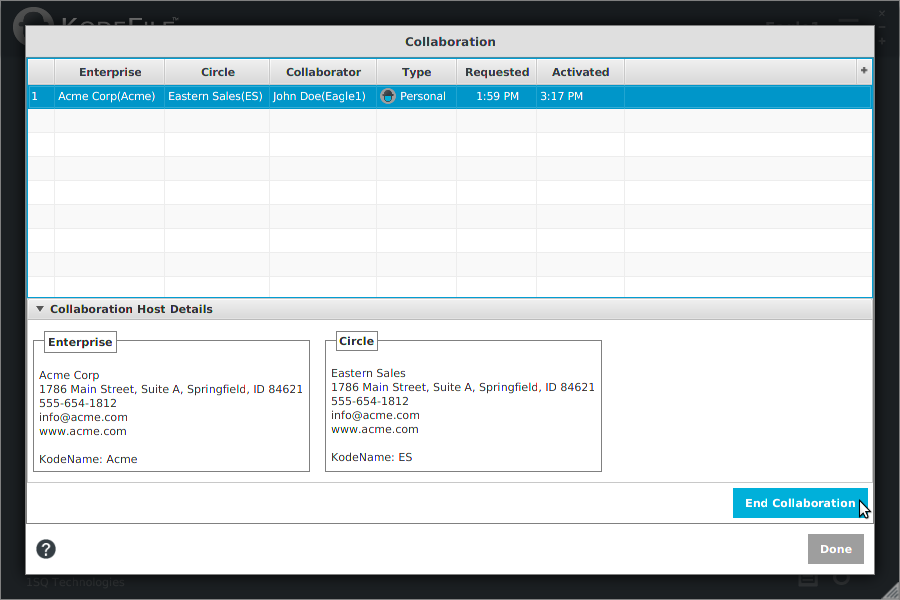 End Collaborations
To end a collaboration, select the collaboration in the table and click the "End Collaboration" button.
Note: If the Host Enterprise ends the collaboration, it will be removed from your Collaborations table.